Jeffrey F. Smith, MD, FACS
Jeffrey Smith, MD, FACS, is board certified in general surgery and has been on the active medical staff at Gratiot Medical Center since 1994.  Dr. Smith has served as the Chief of Staff and is a trustee for the Gratiot Medical Center Board.  He sees patients in Alma and Mt. Pleasant.
Philosophy of Care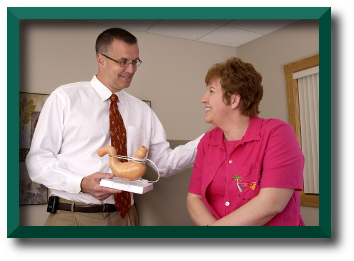 "It excites me every day that what I am doing is helping the people in my community. There is no greater reward to me than when I hear a personal story from one of my patients about how I was able to make a positive impact on their life" said Dr. Smith.
Dr. Smith is a member of Great Lakes Surgical Associates.  Their mission is to provide patients with state-of-the-art surgical care in a comfortable, compassionate environment. The surgeons of GLSA specialize in minimally invasive solutions to common surgical problems.
Outside of the practice of medicine, Dr. Smith enjoys spending time with his family, golfing, and cheering for the Green Bay Packer's football team.
Special Interests and Procedures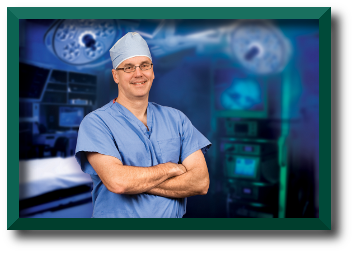 Dr. Smith's special interests include bariatric surgery (laparoscopic gastric banding/Roux-en-Y gastric bypass/sleeve gastrectomy), colonoscopy, endoscopy, laparoscopic-assisted colon resection, Nissen fundoplication, laser varicose vein treatment, gastrointestinal surgery, thyroidectomy, ultrasound guided breast biopsy, breast surgery, and laparoscopic ventral hernia.
Memberships:
Fellow – American College of Surgeons
Society of Laparoendoscopic Surgeons
Michigan State Medical Society
Vascular Access Society of the Americas