Summary of Breast Biopsy Methods

Type
Used For
Needle Sample size
Anesthesia
Pros
Cons
Sterotactic
Sample tissue from solid mass or calcium deposits
10, 11, or 14 gauge needle; several (5-6) samples are removed
  Local
Larger sample than FNA can lead to more accurate diagnosis; no stitches or internal scar
Multiple needle insertions; limited sample size may underestimate more serious diagnosis
Vacuum-Assisted (Mammotome or MIBB)
Primarily used for calcifications
11 or 14 gauge needle. Requires 0.25 inch incision (approx. 0.6 cm); several (8-10) samples are removed
  Local
Excellent for calcium deposits; removes several large samples with one needle insertion; no stitches; minimal scar
May be less accurate than surgical biopsy which removes entire lesion; not ideal for hard-to-reach lesions (i.e., near chest wall); operator dependent
Open Surgical
Masses, hard-to-reach lesions, (i.e. near chest wall) multiple lesions; masses with micro-calcifications
Requires 1.5 to 2 inch incision (approx. 4.0 to 5.0 cm); golf ball size area of tissue or more is removed
Heavy sedation; sometimes general anesthesia
Yields largest tissue sample; most accurate method of diagnosis (near 100%)
Causes permanent scar that may make future mammograms difficult to read; possible breast disfigurement; requires stitches and longer recovery

Once the procedure is complete, the biopsy is sent to the pathologist for evaluation under a microscope. The results are reported back to the patient by their practitioner approximately 2-3 days after the biopsy procedure is complete.
Today's women and men have the advantage of rapid, accurate sampling of the breast abnormality, helping to alleviate the worry and apprehension of a breast cancer diagnosis. It's important to remember that on average 80% of biopsies come back non-cancerous. In the case a cancer diagnosis is the reality, the quick and early diagnosis can be key to successful treatment. The Mammotome-System helps the doctors at Great Lakes Surgical Associates quickly and accurately diagnose cancerous breast tissue for their patients, so the appropriate treatment can be sought in the most efficient manner.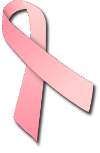 One in eight women or 12.6% of all women will get breast cancer in her lifetime. Breast cancer risk increases with age and every woman is at risk. Every 13 minutes a woman dies of breast cancer. Seventy-seven percent of women with breast cancer are over 50. Early detection of breast cancer offers the best chance for survival. Ninety-six percent of women who find and treat breast cancer early will be cancer-free after five years!