Jeffrey L. Bonacci, MD, FACS
Jeffrey Bonacci, MD, FACS, received his bachelors from Central Michigan University, then attended Michigan State University Medical School for his Medical degree. Dr. Bonacci completed his internship and residency at Grand Rapids Medical Education and Research Center of MSU. While in school, Dr. Bonacci earned the Medical School Clerkship Honors Designation as well as Medical School Commendation in Gross Anatomy, Biochemistry, Pathology, Epidemiology, Neuroanatomy, Human Behavior and Development.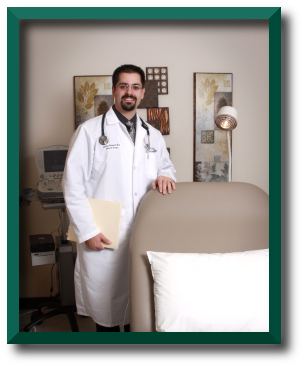 Philosophy of Care
Practicing surgery allows him to provide his patients with immediate results. "I always treat my patients as family, using that frame of mind never leads them astray," said Dr. Bonacci.
Dr. Bonacci is a member of Great Lakes Surgical Associates.  Their mission is to provide patients with state-of-the-art surgical care in a comfortable, compassionate environment. The surgeons of GLSA specialize in minimally invasive solutions to common surgical problems.
Dr. Bonacci is an avid sports fan, especially Detroit teams. He enjoys spending time with his family; he has a wife and three children that he loves spending time with.
Special Interests and Procedures
Dr. Bonacci's special interests include bariatric surgery (laparoscopic gastric banding/Roux-en-Y gastric bypass/sleeve gastrectomy), colonoscopy, endoscopy, endocrine, anti-reflux, hernia, video-assisted thoracoscopic surgery, colon, breast, and thyroid surgeries.
Memberships:
Fellow – American College of Surgeons